Texans Shatter Turnout Records in First Day of Voting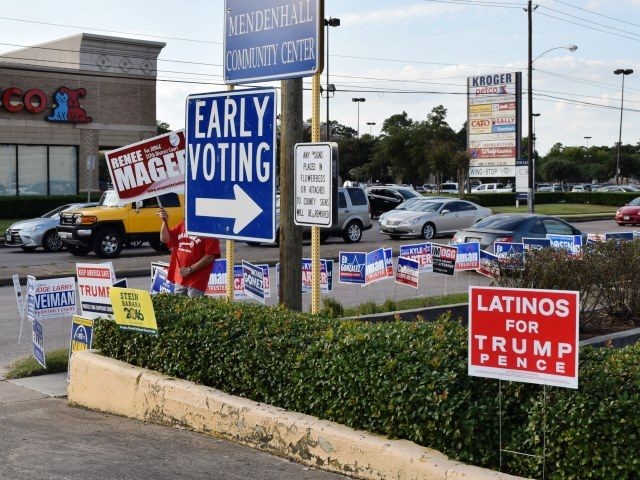 HOUSTON, Texas – Texans turned out in record numbers on the first day of early voting for the 2016 General Election. Harris County led the way with over 67,000 ballots cast.
"I was shocked," Harris County Clerk Stan Stanart told Breitbart Texas Monday night. "We prepared for a large turnout by increasing polling locations and the number of machines in key locations, but we were still surprised by how many people actually came out." Stanart said his team reacted quickly by sending additional equipment to places were poll workers were becoming inundated with voters.