The Stock Market Crash Of '15 Has Already Begun, And It's About To Get Much Worse.
A series of technical events have already taken place which has caused massive losses in the US stock market..
And it appears that this is about to get much worse.
Have a look at this chart segment below.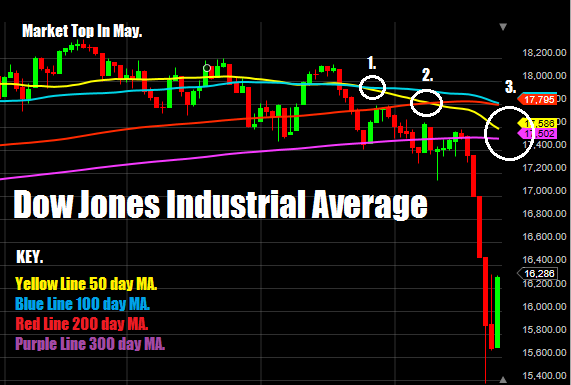 Two critical events have already occurred, and a third appears to be just weeks away.